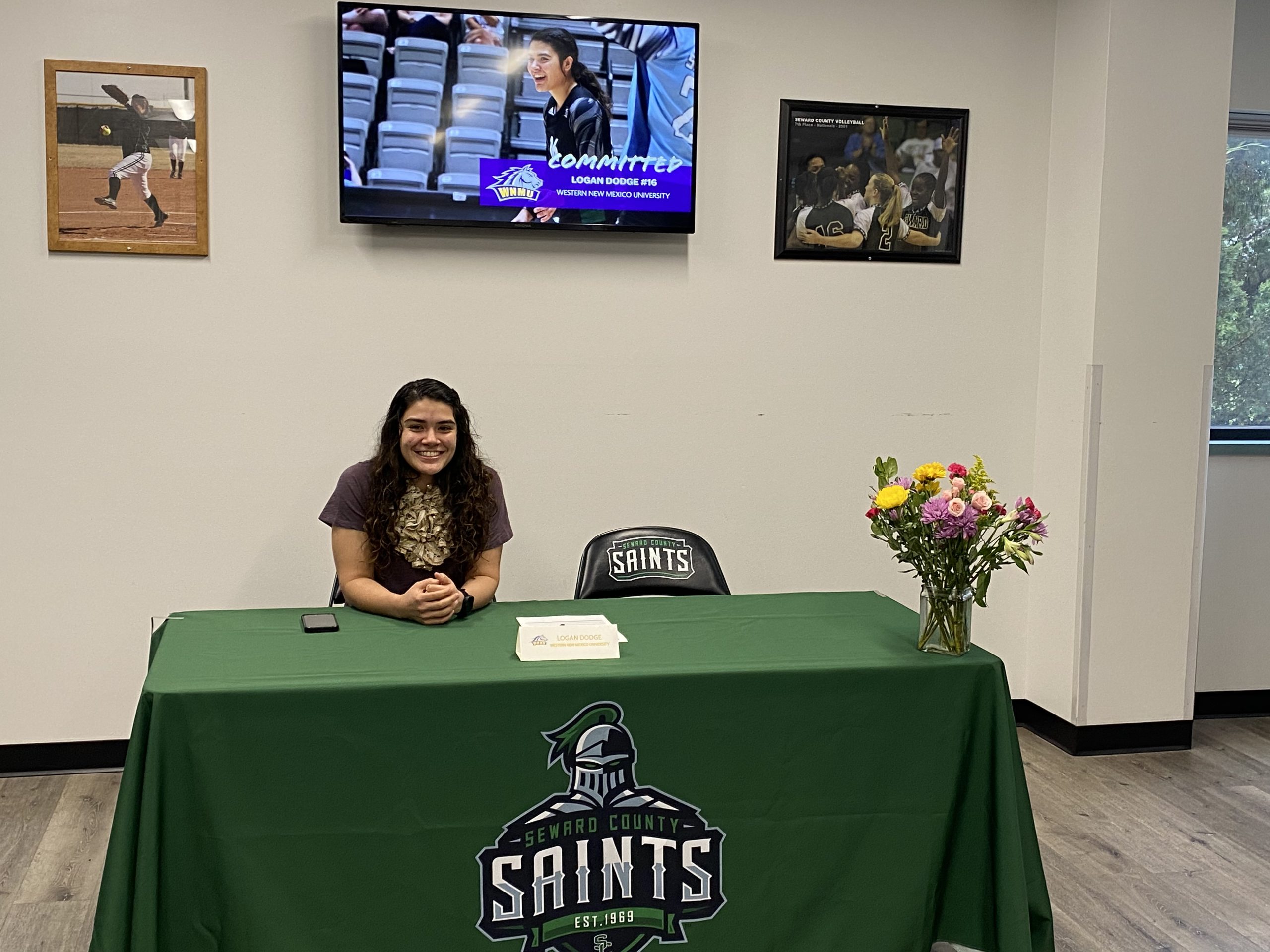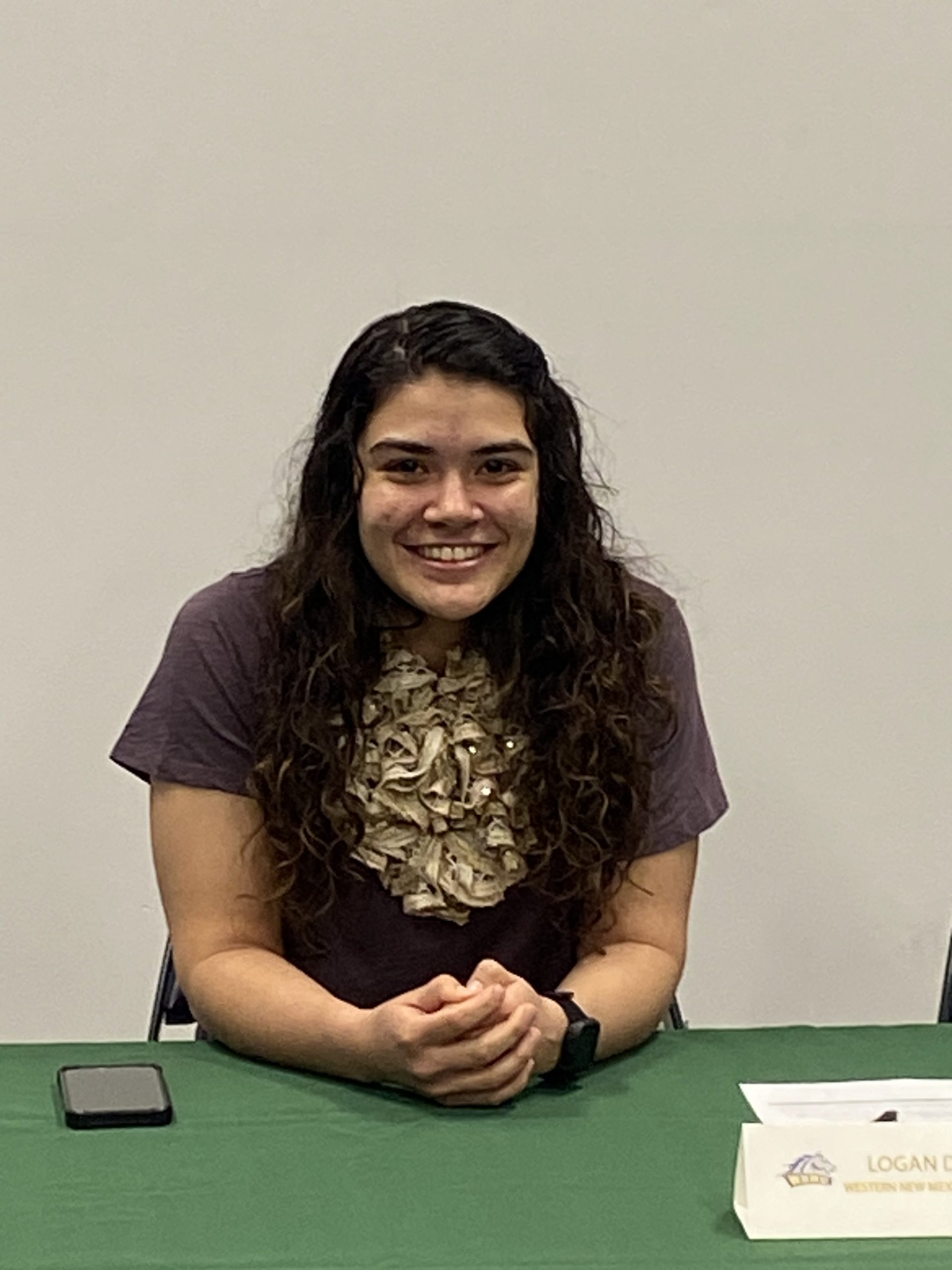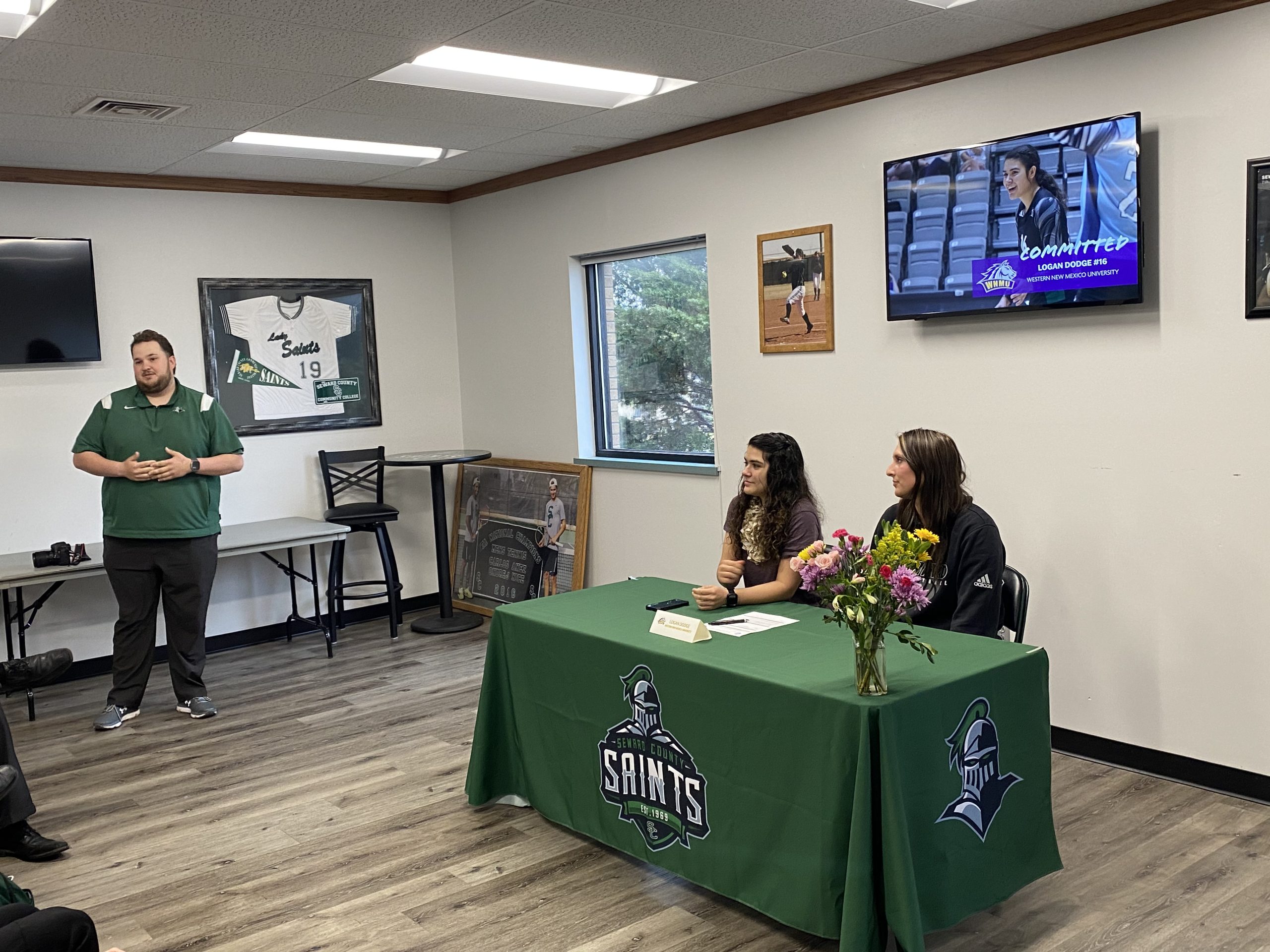 LIBERAL, Kan. – Local talent, Logan Dodge had a big crowd on hand to wish her well as she signed on to her four-year university. Logan Dodge has signed with NCAA Division 2 school Western New Mexico University, after two seasons with the Lady Saints Volleyball program.
Dodge played in 72 matches and 250 sets during her Lady Saints career and was a part of two great years for the Lady Saints going 54-18 overall and 26-6 in the KJCCC. She was an integral piece during this past season for the Lady Saints team, helping lead them to a share of the KJCCC championship, a Region VI title and an 11th place finish at the national tournament.
Dodge had her best service match against Otero Junior College on September 2nd when she finished the three-set match with 7 aces. Logan finished her career with 93 service aces, 372 digs, and 494 service receptions.
At Western New Mexico, Dodge will play for former SCCC coach Geno Frugoli at the NCAA division 2 school in Silver City, New Mexico.
Logan has had a great career in Liberal, first at Liberal High School and now at Seward County. We are excited to see what she can accomplish at the next level, and we wish her the best of luck.