Local Utility Companies Close Lobbies
Joe Denoyer - March 18, 2020 11:41 am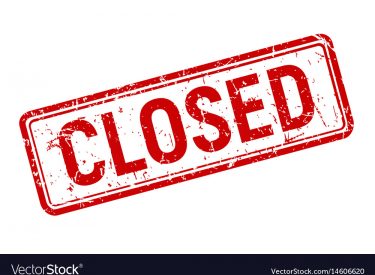 Southern Pioneer Electric Staff and board announce the temporary closure of its Liberal and Medicine Lodge offices to non-employees, until further notice. Consumers will be asked to conduct business over the phone (800-670-4381) or use the drive-up windows. Under the closure, Southern Pioneer Electric will no longer accept walk-up payments and will be adjusting office hours.
"The safety of our consumers and employees is at the forefront of our concern," said Anita Wendt, vice president of energy services. "We know that the decision will serve as an inconvenience for many, but we feel that this will ensure that our staff is able to best serve consumers."
Customer service representatives will be available to assist with calls and payments from 8 a.m. to 12 p.m. and 1 p.m. to 5 p.m., Monday through Friday. During this time, consumers will be encouraged to use one of the out-of-office payment methods outlined on Southern Pioneer's website (southernpioneer.net).
"Consumers will have the option to make payments by phone, online, through SmartHub, traditional mail or more," said Wendt. "The goal is to provide consumers with the flexibility to find a payment method that fits their needs. Consumers seeking assistance may call into either of our offices."
Implementation of the closure is set to begin on March 18 and will continue until further notice. Southern Pioneer will continue to make announcements to consumers regarding the situation on Facebook and its website.
The safety and well-being of our employees and members is important to us. To support community health, we are temporarily closing our lobby at our office at 995 Mile 46 Road in Hooker beginning March 18 at 5 p.m. until at least April 6 or longer if necessary. Our operational staff and linemen are on the job for our members. Member service representatives are available by phone at 580.652.2418 or 800.522.3315. If you need to reach us by email, please send correspondence to [email protected]
While TCEC has suspended account disconnection procedures and late payment penalties until further notice, members will continue to be billed for energy use and are encouraged to continue to pay toward their bill. Some members may have their billed balance go past the due date. If this happens, please contact us to make an arrangement for payment as per the usual process. We offer the following ways to make payments.
SmartHub online or mobile app
First-time users should click the 'New User?' link to register using their account number. If you need assistance, please contact us.
Pay Now, an online payment option that does not require registration
Automated Payment Phone System at 844-203-6547
Drop box in the parking lot of our office at 995 Mile 46 Road in Hooker
Paysite kiosks both in our foyer and throughout the service area
Mail to TCEC, PO Box 880, Hooker, OK 73945
If you have any questions, please visit our website or contact Member Service at 580.652.2418 or [email protected]