Local Residents Get A Lesson In Train Safety
KSCB News - March 25, 2009 12:00 am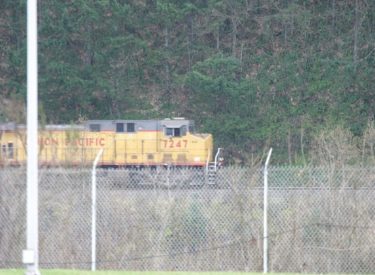 Raising awareness to prevent fatalities at railroad crossings is the goal of a special operation in southwest Kansas.
ź??There are over 500 fatalities of trespassers killed on or near the railroad tracks, there's an additional 400 people on average killed on crossing collisions,ź?ť said John Simpson with Operation Lifesaver. And thatź??s each year.
"Some motorists are impatient and it's very difficult to judge the speed of a train,ź?ť Simpson said. ź??They may think the train is moving slow but in fact, it could be moving much faster.ź?ť
It takes a car going 55 miles per hour about 200 feet to slow down and stop. It takes 600 feet for a train to stop. That difference is the reason authorities want drivers to always obey crossing guards, lights and signs. They advise everyone to stay off the tracks and only cross at designated areas. As a rule of thumb ź?? always expect a train. One can come at any time.
Union Pacific Railroad took several residents on a special train ride Monday evening.