Local Historians to Bring Life to Hamilton, Jefferson for Fourth of July
Joe Denoyer - June 25, 2020 4:57 pm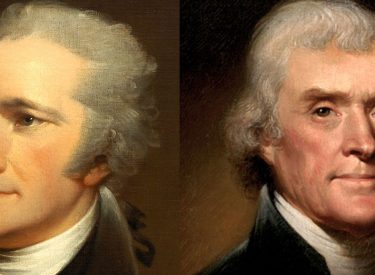 Special to KSCB News
Creating a new nation took more than fighting the British for independence, and competing views on how the United States would operate were embodied in the views of Alexander Hamilton and Thomas Jefferson.
The two political adversaries laid the groundwork for the two-party system that developed, and the father-son team of local historians Earl Watt and Rustin Watt will bring Hamilton and Jefferson to life in a discussion about their differences and the impact they had on the founding of the United States of America.
The two will also take questions to share how the two founding fathers would have seen current issues.
The event is free, and the public is invited to attend at 11 a.m. Saturday, July 4 at the Coronado Museum.