Local film maker Premiers �??Blue Harvest�?? February 7 at Southgate 6 in Liberal
KSCB News - February 4, 2015 11:49 am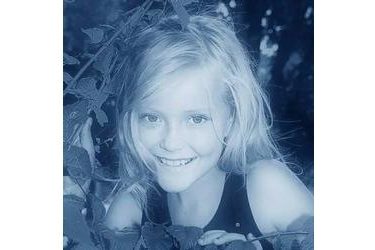 Liberal, Kan. – "Blue Harvest" from JFT Film Productions and Writer/Director Joel Trujillo will premier at Liberal's Southgate 6 Theater Complex Saturday, Feb. 7 at 7 p.m. marking a milestone for the local filmmaker.
Taking a diverse turn in subject matter, "Blue Harvest," with a catch phrase of "Horror beyond Imagination," is Trujillo's ninth movie with world premieres in the local area including Liberal, Kan., his hometown. More significantly for Trujillo, it features his grandfather in a pivotal role.
"This time I'm going to the horror genre and not zombies and focusing more on Native American culture, the supernatural, the paranormal and curses," said Trujillo. "And I am introducing my grandfather Johnny B. Lopez who is a descendant of the Zuni tribe."
Growing up Trujillo received much support from his grandparents Johnny and Jane Lopez of Hugoton, Kan. He compared his childhood with his grandfather's childhood and their shared love of movies.
"My grandparents are my biggest supporters and have cheered me on from the beginning…my first Dracula movie, being creative, playing and my first zombie movie. As a child in the 1940s Grandpa was a fan of Westerns and cowboys and Indians. When I mentioned the story line of 'Blue Harvest' to Grandpa, he asked if he could to play the part of the Native American. I already had him in mind and couldn't think of anyone else to play that part. Grandpa helped immensely with the dialogue in the movie," Trujillo said.
His inspiration came from the working title of "Star Wars Episode VI: Return of the Jedi." Cloaked in secrecy the working title for the hit movie was "Blue Harvest" to hide the actual production of the third release in the Star Wars franchise. Intrigued by the title Trujillo, an avid "Star Wars" fan, often asked 'what is a blue harvest?'
"First in 2007 I had the idea to make a fan trailer to answer my question. In 2014, following the success of my other films, I began to think the trailer should be a film and started to research and write the script," he said.
His research included a variety of subjects – the Great Spirit, curses, death, Native American stories, hauntings, cemeteries and headstones – and resulted in his original story started in the late 1800s and culminating in present day. The film stems from an 1800s Native American curse, avenging the murders of their people, placed on the Welch clan. Unknown when the curse will take place, the present day Welches are hard-working, good Christian farmers suffering from the recent death of their wife and mother who lost her battle with cancer. Without warning strange things begin to happen around the farm and the family members now face a new battle – after so many years the old curse, that the present day Welches doubted, has manifested.
The present day Welch family members include three actual family members in key roles. Chris Beltz of Hugoton plays the father Glenn Welch, a Christian farmer who had nothing to do with his ancestors and the curse. Chris Beltz's son, Talon "Merc" Beltz, portrays Glenn Welch's son, Tyler. Chris Beltz's brother, Dale Beltz plays Sam Welch, the ancestor responsible for the curse. Dale Beltz wore his authentic cowboy gear, used his horses and allowed filming on his land.
"It was a privilege to work with the Beltz family. Chris, who works for the Stevens County Sheriff's Department, and I have worked together before and he was in my movie 'Dusk of the Living Dead.' Talon 'Merc' Beltz is also an experienced performer, having done other theatrical performances."
Cast in the role of older sister Brenda Welch is Rhanda Daugherty of Garden City, Kan., who showed her commitment and big heart for acting by driving a long way to audition and perform.
Trujillo is pleased to introduce Ryann Dearing of Liberal, Kan., in the starring role as young Gabrielle "Gabby" Welch.
"I met Ryann in Hooker, Okla. when her mother, Melissa Dearing, auditioned for 'Retro of the Dead.' Ryann was an extra in that movie and her natural acting ability, her expression…she blew me away. Her intuition was spot on. She is like a young Dakota Fanning. I kept thinking about Blue Harvest' and asked her if she was interested in a future role. Without hesitation she told her mother and both were so excited. I knew in my heart of her potential," Trujillo said.
Supporting Trujillo, writer and director, were Randal Greenwood as assistant to the director. Trujillo's childhood friend Evan Greenwood worked tirelessly behind the scenes and provided aerial footage. The Greenwoods are from Hugoton and Trujillo said the aerial shots were another big step for his movies and takes "Blue Harvest" to another level.
"I can't thank Evan enough," he said.
About the movie's producer Troy Emery of Liberal, Kan., Trujillo said, "I couldn't ask for a better producer. Troy is ready on the set with the little details, sharp observations and on target suggestions. He also was our location scout. I look forward to the future working with Troy."
"I want to thank the City of Hugoton and most of all my children and wife. This is the second time I filmed scenes in our home. My kids are my biggest little fans. I am grateful and honored to have the support of my family, especially my grandparents," he said.
For more information go to https://www.facebook.com/JFTfilmproductions. Tickets at Mitchell Theaters in Liberal may be purchased by cash for the special premier. No credit/debit cards, gifts cards or pre-sales will be accepted.