Local author to appear at Kansas Book Festival Saturday in Topeka
Joe Denoyer - September 13, 2021 1:28 pm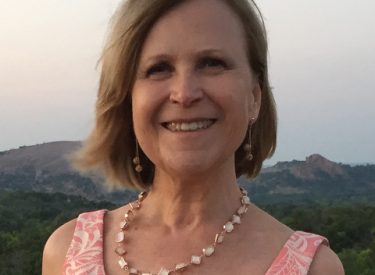 Janice Northerns, author of the award-winning poetry collection Some Electric Hum, will appear at the Kansas Book Festival Saturday at Washburn University in Topeka.
Northerns will be joined in a panel discussion at 3 p.m. by Cathleen Bascom, author of the novel Of Green Stuff Woven. The two will discuss how a connection to the surrounding environment means being more connected to the self and how that sense of place shows up in their writing. Both will read excerpts from their books and take questions from the audience. Moderator will be Wichita poet and educator April Pameticky.
The 10th annual Kansas Book Festival will take place at Washburn University, hosted by the Mabee Library at the center of campus. The 2021 Festival, which is back after being cancelled by COVID in 2020, will include free presentations by 50 authors, as well as outdoor performances, children's activities, a book-art exhibit, food vendors, and exhibitor tents with publishers from around Kansas.  Masks are required indoors, and they are welcome, but not required, in the outdoor exhibitors area.
The headliner for the 2021 Kansas Book Festival is Aimee Nezhukumatathil, author of World of Wonders: In Praise of Fireflies, Whale Sharks, and Other Astonishments.  Nezhukumatathil's winsome collection of nature essays includes stories from time spent as a child in Larned, and it was selected as a Favorite Book of the Year by Barnes and Noble as well as National Public Radio.
Other prominent authors include Wes Jackson, a nationally respected leader of the sustainable agriculture movement, whose just-released memoir is about growing up on a farm near Topeka (Hogs are Up); and Michael Kleber-Diggs, a prize-winning poet from the Twin Cities with a collection about the hazards and beauties of life as a Black man in contemporary America (Worldly Things).
In addition, there are popular books for young people, from authors such as Elizabeth Bunce with her Myrtle Hardcastle Mystery series and Natalie Parker with her young-adult Seafire fantasies that give readers an all-female crew aboard a sailing ship, "mastering high seas, high stakes, and high emotions," as one reviewer proclaims.
Kansas Notable Books and Hefner Heitz Kansas Book to be featured
The Kansas Book Festival will honor the 2021 Kansas Notable Books, selected by the Kansas State Library and awarded by Dr. Ted Daughety, husband of Kansas Governor Laura Kelly. The Festival also will include an initial kick-off presentation at 4 p.m. on Friday, Sept. 17, by the winner of the esteemed Hefner Heitz Kansas Book Award, sponsored by Thomas Fox Averill Kansas Studies Collection at Washburn.