Little Britches Rodeo Coming to Liberal
Joe Denoyer - May 30, 2019 8:28 am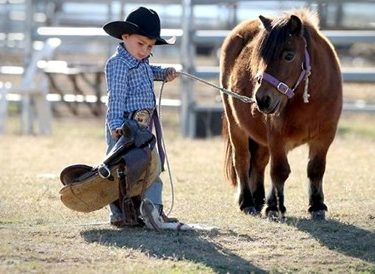 Crossroads Center is sponsoring a National Little Britches Rodeo. The event is free for spectators and will be fun for the entire family. In addition to the traditional rodeo events, there will be a stick horse rodeo and face painting for children.
The National Little Britches Rodeo – includes all the classic rodeo events will take place on Saturday, June 8, 4 p.m., and Sunday, June 9, 10 a.m.at the Seward County Fairgrounds in Liberal. Admission is free however Crossroads will be accepting free-will donations of non-perishable food items for the Liberal Food Pantry. There will be prize drawings, a stick horse rodeo, face painting, mini horse wagon team, and several vendors.
A concession stand will be open so come out for a home-cooked meal, including baked goods.
For more information contact Rena Cross at 620-624-5107.