Littell Lands OSU Head Coaching Job
KSCB News - December 10, 2011 7:28 am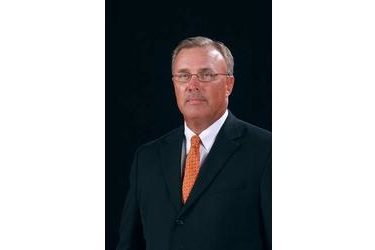 STILLWATER, Okla. (AP) — Oklahoma State has picked Jim Littell to coach the women's basketball team, calling him a "rock" for the Cowgirls following the deaths of their head coach and an assistant last month.
Littell had been the team's associate head coach for six years and was named interim head coach following the Nov. 17 plane crash in Arkansas that killed coach Kurt Budke, assistant coach Miranda Serna and two other people, Paula and Olin Branstetter.
Littell coached the Lady Saints from 1991-2005 with a 418-61 record at Seward the school's only NJCAA championship in 2002.
"Jim has been a great leader for our program," athletic director Mike Holder said Friday. "The circumstances in which he has had to navigate are obviously very trying but he has been a rock over the past month for our women's team and for the community."
Littell was a part of Budke's staff as Oklahoma State went to the postseason each of the past five straight seasons, including three trips to the NCAA tournament.
"Kurt Budke laid the foundation for this program," Littell said. "It is our goal to continue his vision for Oklahoma State women's basketball. We know that many challenges await us, but we are excited about the future of our program."
Littell was previously a standout coach for Seward County (Kan.) Community College, piling up a record of 418-61 and winning the 2002 championship. His teams won 135 consecutive home games, from 1995-2004.
Littell's appointment must still be approved by the university's board of regents. Spokesman Gary Shutt said Littell's contract would not be updated until that happens.
The Cowgirls are 5-0 under Littell's guidance, winning their games by an average of 23 points.