Liberal's Petty Lands GA Job at Iowa State
KSCB News - June 25, 2014 6:54 am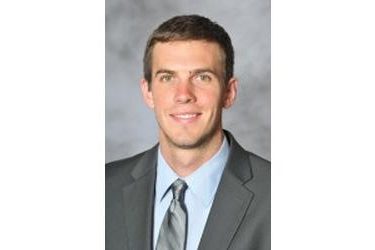 Former Liberal Redskin Reece Petty will join his former coach Mark Mangino on Paul Rhoads' staff at Iowa State. Mangino made the initial announcement on Twitter Tuesday saying "glad to have my former player Reece Petty join our staff as an offensive GA at Iowa State!" Petty is a 2006 Liberal High School graduate. He played football, basketball, and golf at LHS. Here is what the already updated Iowa State website has to say about Petty.
Reece Petty is in his first season as a graduate assistant working with the Cyclone offense. A native of Liberal, Kansas, Petty graduated from the University of Kansas in 2010 where he was a five-year member of the Jayhawk football team.
Petty, who played football at KU under Iowa State offensive coordinator Mark Mangino, joined the Jayhawk football team as a walk-on wide receiver and was a member of the 2008 Orange Bowl and 2008 Insight Bowl champion squads.
Mangino placed Petty on scholarship for his fifth and final season at KU in 2009 where he earned First-Team Academic All-Big 12 accolades.
After earning his degree from KU in 2010, Petty was an assistant football and basketball coach at Lansing High School in Lansing, Kansas. In 2013, Petty returned to Kansas as a strength and conditioning intern with the football team.