Liberal Woman Injured in a Haskell County Accident
Joe Denoyer - November 21, 2022 10:10 pm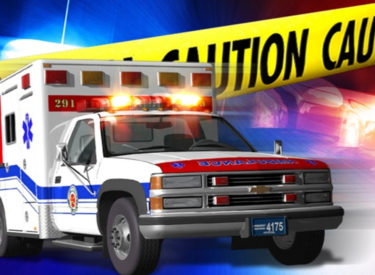 A Liberal woman was injured in a two vehicle accident in Haskell County Monday afternoon. The accident occurred at approximately 1:55pm, at the U.S. Highway 83 and County Road 180 intersection.
A 2014 Lincoln MKZ being driven by Nicholle Salinas-Perez, 25 of Liberal and a 2012 Ford Fusion being driven by Jesse Loepky, 19, of Satanta, were both traveling North on U.S. Highway 83. Loepky slowed so that a vehicle in front of them could turn East onto Haskell County Road 180. Salinas-Perez failed to see Loepky slowing down and struck his vehicle in the rear. The Lincoln came to rest on the East shoulder of U.S Highway 83 facing north, while the Fusion came to rest on the sound shoulder of County Road 180 facing East.
Salinas-Perez was taken to Satanta District Hospital with minor injuries. Loepky was not injured. There were two juveniles in the Salinas-Perez vehicle, their information is being withheld due to being minors.