Liberal Sweeps Quad
KSCB News - September 14, 2011 6:44 am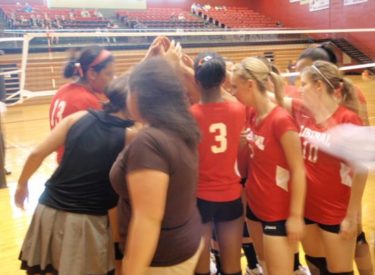 The Liberal volleyball team won all three matches Tuesday in the Big House. LHS beat Guymon (26-24, 25-10) before wins over Ulysses (25-22, 25-21) and Colby (25-23, 25-22). Liberal is 7-5 and hosts their tournament Saturday.
Cynthia Cisneros led the team in aces with 5 followed closely by Riley Hay and Jai Chapman both with 4
Jai Chapman lead the team in kills with 21 averaging 3.5 kills per set followed by Makiah Adams with 10 and Marisol Regalado with nine.
Marisol Regalado and Shaquil Bond both had 4 blocks
Katie Garcia Lead the team with 25 assists
Cynthia Cisneros lead the team on digs with 13 digs for the quad.