Liberal Struggles to Score in Season Ending Loss
KSCB News - March 4, 2015 10:04 pm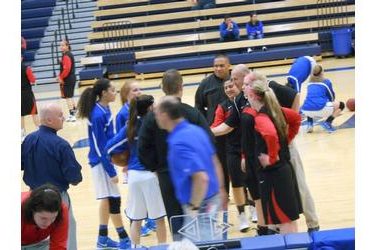 Liberal didn't have a field goal in over 12 minutes of play in a season ending loss to Andover Wednesday night in Andover. The fourth ranked Lady Trojans won 46-26 despite going 0-14 from three point range.
Liberal played Andover closely early trailing 10-7 and 12-7 at the end of the first quarter. Liberal trailed 17-11 and 21-11 at the half as Andover ran off a 19-2 run. Liberal did not have a field goal in the second half until the 4:50 mark of the fourth quarter.
Andover, coached by former Hugoton boys coach Max Hamblin, is 18-3. Liberal finishes 4-17.