Liberal Softball Sweeps Ulysses in Opener
Brock Kappelmann - March 25, 2022 6:51 am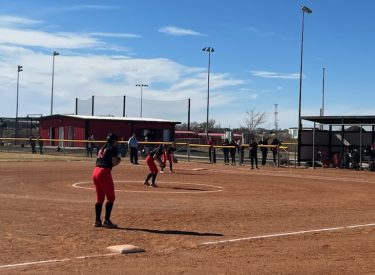 The Liberal softball team opened their season with a pair on wins over Ulysses Thursday afternoon and evening at the National Beef Sports Complex.  LHS won 17-2 and 16-0.
In game one, LHS scored five in the second, nine in the third, and two in the fourth.  Zoey Torres and Lizzy Cisneros had two hits a piece.  Jenna Ormiston pitched all four innings for the win with six strikeouts.
In game two, Liberal scored 13 in the first and three in the second.  Zoey Torres was 3-3 with five RBI's and Jenna Ormiston was 2-3.  Zoey Torres pitched three shutout innings.
The 2-0 Redskins play Hays at Garden City on Tuesday.