Liberal​ Residents Collect School Supplies for Children Overseas
Joe Denoyer - August 7, 2023 8:34 am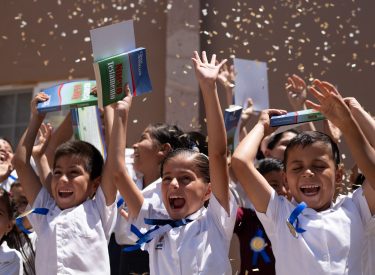 Liberal​​​, KS​​​., Aug. 7, 2023—As the school year approaches, shoebox packers ​are making use of back-to-school prices to purchase gifts and essential items for children in need around the world. Residents in Liberal​​ are collecting school supplies, along with personal care items and fun toys, to pack in shoeboxes. Operation Christmas Child, a project of Samaritan's Purse, will deliver these gift-filled shoeboxes to children in more than 100 countries.
For many children, access to these simple items is essential to an education. This was the case for Justin Thomas, a shoebox recipient in Southeast Asia whose parents could not afford the supplies needed for school. Thomas remembers the specific day he received a gift-filled shoebox from Operation Christmas Child and found it filled with toys and most exciting to him—school supplies!
Growing up with hand-me-down clothes and used items, Thomas used to write with a pencil so short that he held it using a pen cap. Having an entire packet of new pencils and a pencil sharpener all his own was a treasure to him. This simple gift made a life-changing impact for Thomas because it opened the doors for him to receive an education.
For more information, visit samaritanspurse.org/occ. National Collection Week is Nov. 13-20. Participants can donate $10 per shoebox gift online through "Follow Your Box" and receive a tracking label to discover its destination. Those who prefer the convenience of online shopping can browse samaritanspurse.org/buildonline to select gifts matched to a child's specific age and gender, then finish packing the virtual shoebox by adding a photo and personal note of encouragement.