Liberal Resident Janice Northerns Publishes Poetry Collection; Oct. 8 Reading lanned at SCCC
Joe Denoyer - September 18, 2020 6:16 pm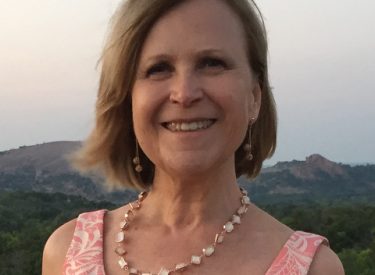 Lamar University Literary Press is pleased to announce the release of Some Electric Hum, a full-length poetry collection by long-time Liberal resident Janice Northerns. The book is available for purchase from all major online book retailers. To celebrate the release of the book, Seward County Community College is hosting a poetry reading and book signing by Northerns at 7 pm. Oct. 8 in the Fine Arts Theater at SCCC.
The poems in Some Electric Hum are set in Kansas and Texas and interrogate gender and social norms against the backdrop of a stark rural landscape. These brave and carefully crafted poems explore topics of coming of age, womanhood, immigration and human rights. With beautiful imagery and a clear voice, Some Electric Hum will appeal not only to lovers of poetry, but to all lovers of the written word.
Janice Northerns taught English at SCCC from 2008 until her retirement in 2019. While at SCCC, she and her husband, fellow English instructor Bill McGlothing, instituted an annual Poetry Coffee House and poetry contest. For the last few years that she taught at SCCC, Northerns was also responsible for bringing in visiting poets to judge the contest and serve as guest speakers at the coffee house.
Northerns and her husband have lived in Liberal since 1998. Prior to teaching at SCCC, she taught English for USD 480 from 2002 to 2008 and worked for the Southwest Daily Times from 1998 until 2002, first as a reporter and later as managing editor.
Northerns grew up in on a farm in rural West Texas and holds bachelor's and master's degrees from Texas Tech University, where she studied with acclaimed poets Walt McDonald and William Wenthe. Her poetry has been widely published in literary journals and has won numerous awards. Some Electric Hum is her first full-length collection.
For more information on her poetry or purchasing the book, visit her web site: www.janicenortherns.com
She will read from her new collection at 7 pm. Oct. 8 In the Fine Arts Theater at SCCC. The event is free and open to the public, but attendance is limited to 45 people. Masks are required and social distancing will be observed. The reading will include a brief Q & A session at the end, followed by a book signing. Copies of Some Electric Hum are $15 and will be available for purchase at the event. For more information on the Oct. 8 poetry reading, or to reserve a pass to attend, call Terri Barnes at 620-417-1451 or email her at [email protected]