Liberal Recreation Department Offering Christmas Activities
Joe Denoyer - December 4, 2018 12:58 pm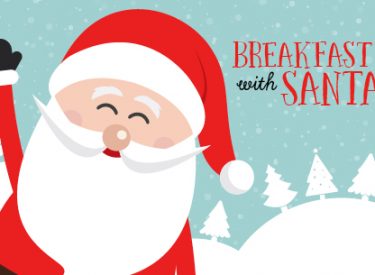 Sign ups for Christmas Hay Rides are now being taken at the Recreation Center.  Hayride dates are December  6th, 10th, 11th 13th, 17th, 18th,  and 20th . The wagon will leave the Recreation Center promptly at 6:00 and last for about an hour. The cost is $3.00 per person or a group of 20.  Space is limited. Must  pre register and pay for the hayrides at time of registration.  In case of a cancellation due to weather conditions we will try to get you rescheduled in another time slot. This is an activity for the entire family.  Please dress appropriately for the weather: coats, hats, gloves and yes you can bring blankets.  It's cold!!!
The Recreation Department and International Pancake Day Board is working together to bring Santa to Liberal for the day. Santa will be at the Seward County Event Center for the Christmas Blast. He will be here on Saturday, December 15th from 9:00 am-2:00 pm. We will be having pancakes cook by the Pancake Board and then you can play variety of carnival games and bingo with lots of prizes will be given away.  Baker Arts will be help you to make a craft to take home. We will have some bounce houses also. Pictures with Santa by E.M. Photography. Pictures packets will be available. Join us and it is bigger and better.
Pancakes will be serve from 9:00am to 12:00pm and all the other activities will going on until 2:00pm. This event is free to all ages.
If you would like for your child to receive a letter from Santa Claus please call or stop by the Recreation Center so that we can have Santa send a letter. We will be sending letter out by December 14th.  We are asking donation to help with the cost.
For more information please contact the Recreation Office during regular business hours, 8:30 am to 5:30 p.m. weekdays at 626-0133.