Meningitis Vaccines for 11th Graders Tuesday
Steven Rains - July 29, 2019 5:40 pm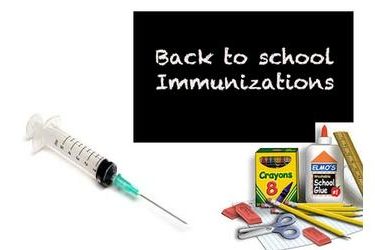 ANNOUNCEMENT:
To assist with completion of new KDHE requirements for meningococcal (meningitis) vaccines for 11th grade students, Seward County Health Department nurses will be on site at East campus to administer the vaccine to students who are in need of the immunization. They will be on site for this one morning only during enrollment for returning students entering 11th grade.
DATE: Tuesday, July 30th
TIME: 8 AM – 11 AM
LOCATION: LHS East Campus nurse office
COST: $23 (if private pay or not covered by insurance).
PLEASE BRING THE FOLLOWING ITEMS:
IMMUNIZATION RECORD AND PROOF OF INSURANCE (PRIVATE, MEDICAID, ETC.)
INSURANCE CAN BE BILLED. IF THERE IS NO PROOF OF INSURANCE OR YOUR INSURANCE DOES NOT COVER THE COST OF THE VACCINE THEN PAYMENT WILL BE EXPECTED AT TIME OF ADMINISTRATION.