Liberal Product Places 15th at U.S. Olympic Trials
KSCB News - June 26, 2012 2:55 pm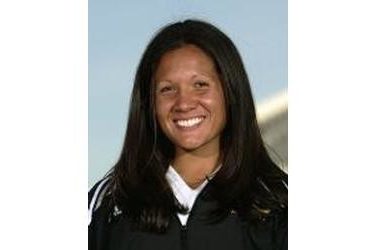 Liberal's Chandra Andrews showed a marked improvement at the U.S. Olympic Women's Hammer Throw Trials last week in Beaverton, Oregon. After competing at the event in 2008, the former Wichita State athlete showed better in 2012.
Andrews placed 15 th in the women's hammer throw with a mark of 63.02 meters. The 15 th place finish was an improvement of nine places for Andrews, who finished 24 th back in 2008. The winning throw in this year's event of 71.8 meters came from Amber Campbell.
Andrews was a standout thrower at Wichita State after she played volleyball at Butler and was named the team's most inspirational player.
Andrews helped the LHS girls win state track and field championships in 2000 and 2001. They were the runner up in 2002. She won state in the shot put. She was also a state runner up in power lifting at LHS. She was a standout in volleyball and a starter in basketball for the Lady Redskins.
You will need to be logged in to leave a comment.