Liberal Police Stop Wanted Felons
KSCB News - October 31, 2009 12:00 am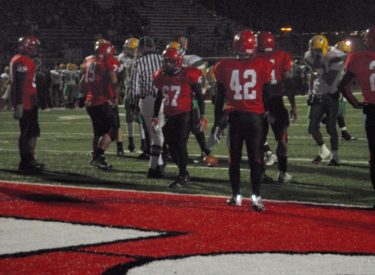 On October 30, 2009, at about 3:15 p.m., Liberal Police Department officers and deputies from the Seward County Sheriffź??s Department attempted to stop a suspected wanted felon at the 300 block of East Pancake. The suspect fled from the officers in a white 1999 Chevrolet pickup.
A pursuit of the suspect ensued. The suspect lost control of his vehicle at the 700 block of Seward, striking two parked vehicles. The suspect attempted to flee pursuing officers on foot, but was apprehended a short distance away. The female passenger was also taken into custody at the scene.
Both sustained minor injuries in the collision. The driver was taken to Southwest Medical Center where he was treated and released. The passenger did not require any medical treatment. No officers or bystanders were injured.
A search of the vehicle revealed a quantity of suspected methamphetamine and a firearm. The driver also had confirmed felony warrants from Oklahoma and California.
Both persons have been charged with crimes related to the possession and sale of narcotics and the driver has additional charges stemming from the pursuit. An affidavit will be forwarded to the County Attorney for filing formal charges. The names of the accused are not released until after the first court appearance.