Liberal Police Respond to Motor Vehicle Accident
Joe Denoyer - November 24, 2020 4:20 pm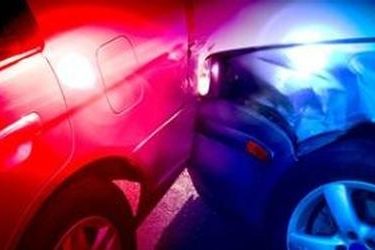 On  Monday, November 23rd around 11:22AM, Liberal Police officers were dispatched to the intersection of West Pancake Boulevard and South Western Avenue for reports of a two-car motor vehicle accident. Officers determined that a white 2016 Ford F95 truck was struck by a black 2012 Ford Escape. An investigation determined that the white Ford F95 was traveling westbound on Pancake Boulevard and attempted to turn south onto South Western Avenue following the passing of another large vehicle. The investigation revealed the white Ford truck then turned into the path of the oncoming black Ford Escape, causing damage to both vehicles. Neither party was reportedly injured and both were released. Both vehicles were towed from the scene.
The driver of the white Ford F95 was cited at the scene as a result of the crash.
Officer Sean Robison investigated this accident. This was LPDs 607th motor vehicle crash for the year.