Liberal Police Officer Jailed While On Duty In Hays
KSCB News - December 25, 2012 3:00 pm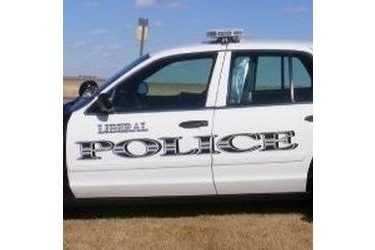 A Liberal police officer remains in the Ellis County Jail after his arrest on a felony warrant out of Oklahoma.
Robert Allen Buchanan, 40, Liberal, was arrested Tuesday during a routine accident investigation, Hays Police Chief Don Scheibler reported Friday.
The accident was reported Tuesday to the Hays Police Department after a vehicle backed into a Liberal Police cruiser in the 200 block of East Seventh.
The existence of the felony warrant out of Beckham County, Okla., was discovered when a HPD officer was making a routine check of the Liberal officer's driver's license.
Buchanan and another officer were in Hays transporting a prisoner.
The warrant stems from an embezzlement case.
The warrant for Buchanan's arrest was filed Jan. 25, 2010, according to court records in Oklahoma.
The warrant was based on an affidavit that was filed by the Elk City Police Department, according to the records.
No statement was given by the Liberal Police Department.