Liberal Police Officer Injured In Vehicle Pursuit
KSCB News - September 10, 2012 10:04 am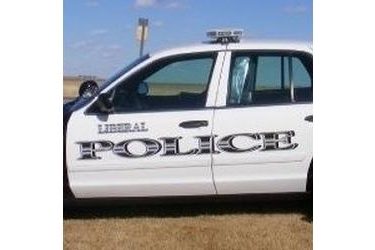 On Saturday, September 8, 2012, at about 10:38 p.m., officers were dispatched to the Village Plaza for a report of graffiti. Witnesses reported seeing a male spray painting graffiti on businesses in the area. The witnesses reported the man was wearing black and was driving a silver car.
Responding officers began searching the area. As one of the officers approached the suspect vehicle, the vehicle rapidly sped off, nearly striking the officer. The officers chased the suspect vehicle as it attempted to elude them.
The suspect vehicle lost control and collided with a building at the corner of Kansas Avenue and Cedar Street. The nineteen year old driver was arrested at the scene. There were no other occupants in the vehicle.
During the pursuit, an officer was injured by the fleeing vehicle. The officer responded to Southwest Medical Center after the incident. The officer was treated and released with minor injuries.
An affidavit has been submitted to the County Attorney seeking charges of aggravated battery on a law enforcement officer, aggravated assault on a law enforcement officer, criminal damage, reckless driving, attempting to elude and several traffic infractions.