Liberal Police Make Burglary Arrest
KSCB News - March 28, 2014 11:33 am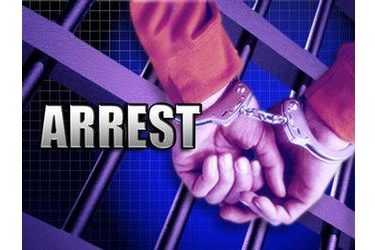 On Thursday, March 27, 2014 at about 6:12 p.m., a citizen reported the theft of a firearm from his vehicle at 911 Millwood Circle. The investigating officer received a detailed description of the stolen gun.
During the investigation of the auto burglary, a Seward County Sheriff deputy alerted police officers to a moving vehicle with a subject wanted in connection with an active arrest warrant. Officers stopped the vehicle at the 200 block of East 8th Street. A 28 year old female was taken into custody in connection with the active arrest warrant.
During a joint investigation with the Seward County Sheriff's Office, a search of the vehicle was conducted. The firearm previously reported stolen was located and seized as well as a quantity of drugs and drug paraphernalia.
A 25 year old male and a 27 year old male were taken into custody in connection with the stolen firearm. A 22 year old male and a 24 year old female were taken into custody on drug related charges. Affidavits have been forwarded to the Seward County Attorney for the filing of formal charges.