Liberal Police Make Arrest
Joe Denoyer - July 5, 2020 1:10 pm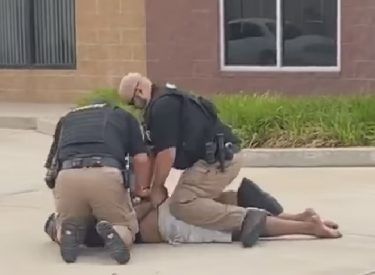 On July 4th at about 2:29pm, officers of the Liberal Police Department were dispatched to the area of Kansas and Rock Island in reference to a male subject walking in the middle of the street.
Officers located the male subject who removed his shoes and other items. The male was identified from other recent calls and the male was wanted by Lyon County, KS related to a stolen firearm. The male would not respond to officers requests to move out of the roadway. The male removed his shoes and fled on foot.
The male was apprehended in the 400 block N Kansas following a short foot pursuit. The male eventually stopped running and laid down on the ground where officers were able to place him in custody. The male complained of mental health issues and admitted to drug use. He was later admitted to SWMC for treatment. The male received citations for multiple local charges and was taken into custody for the felony arrest warrant out of Lyon County Kansas.