Liberal Police Make Arrest In Tire Slashings
KSCB News - June 25, 2015 10:58 am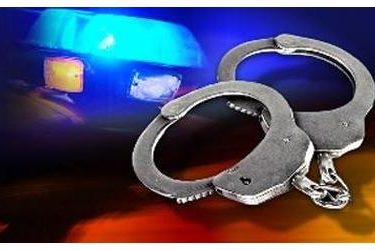 On Thursday, June 25, 2015 at about 1:30 a.m., officers were dispatched to Dillons, 1417 N. Kansas Avenue, for a report of a man slashing vehicle tires. The reporting person fled to Southwest Medical Center, 303 W. 15th Street, after the man approached her vehicle. The reporting person was able to provide a detailed vehicle and suspect description.
Within minutes of the call, a deputy from the Seward County Sheriff's Office and a Liberal Police Department officer located the suspect vehicle near the scene. The suspect was taken into custody without incident.
Investigators located seven vehicles that had been damaged. Four vehicles at Dillons and three vehicles at Elite Motors, 2250 N. Kansas Avenue, were damaged. No injuries were reported.
The suspect, a 33 year old male, was arrested and booked into the Seward County Jail. An affidavit has been forwarded to the Seward County Attorney seeking charges of aggravated assault, criminal damage to property and reckless driving.