UPDATE: Hamlin Texas Authorities Make Arrest in Liberal KS Homicides
Joe Denoyer - March 13, 2023 10:13 am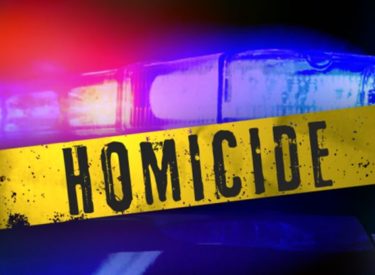 Early Monday morning at 12:54 am, the Liberal Police Department and the Liberal Fire Department responded to the 900 block of Maple Street for a house fire.
Arriving officers located an adult female just inside the door who was unconscious. She was transported to Southwest Medical Center where she was pronounced dead. Once the fire was extinguished, fire personnel located an adult male who was deceased inside the home. The deaths are being investigated as murders.
A 23-year-old male has been arrested in Hamlin TX in regard to these murders.
FROM THE HAMLIN POLICE DEPARTMENT
On Monday, March 13th at approximately5:45am, Hamlin Dispatch was informed of a male subject southbound from Aspermont to Hamlin on US 83 driving a white KIA Optima. The driver of the vehicle was wanted for a double homicide that had recently occurred in Liberal, Kansas and was threatening "suicide by cop". Chief Bobby Evans traveled north on US 83and located the vehicle 10 miles out of Hamlin. Chief Evans followed the vehicle into Hamlin where Officer Joseph Benavides pulled in behind Chief Evans. Chief Evans made the decision not to attempt a traffic stop inside the city limits and was informed that Deputy Teddy Beasley was north on US 83 from Anson. Once Deputy Beasley was in proximity, a traffic stop was conducted. The officers conducted a high-risk felony stop. The driver hesitated at first, but finally exited the vehicle and was taken into custody. Hector Jesus Rey, 22 year old male, was transported to the Jones County Jail for processing. The vehicle was secured for processing by Liberal Kansas authorities. Chief Evans spoke to the detectives from Kansas and learned Rey had murdered two family members the night before and fled the state. Chie Evans was advised that detectives would be traveling to Jones County later today to interview Rey and collect evidence that had been secured.
If anyone has information about this investigation, please call the Liberal Police Department at 620-626-0150.