Liberal Police Investigate Injury Accident Saturday
Joe Denoyer - April 5, 2021 11:22 am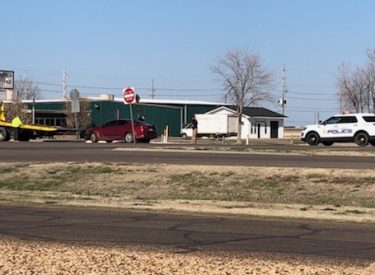 On Saturday, April 3rd, 2021 at about 4:43 p.m., the Liberal Police Department responded to Parkway Boulevard in reference to an injury accident. 
Upon arrival, officers located a two-vehicle collision. Investigating officers determined the 2015 Kia Optima, driven by a 35-year-old female, was traveling northbound on Kansas Avenue and the 2011 Honda Fit, driven by a 44-year-old male, was traveling southbound on Kansas when he attempted to turn left on Parkway Boulevard towards Wal-Mart. The Honda Fit struck the Kia Optima on the driver's side panel.
The driver and the passenger of the Kia Optima were transported to Southwest Medical Center by Seward County EMS with non-life-threatening injuries.
A citation was issued for failure to yield while making a left turn to the driver of the 2011 Honda Fit.