Liberal Police Investigate Vehicle Accident
Joe Denoyer - July 29, 2016 12:11 pm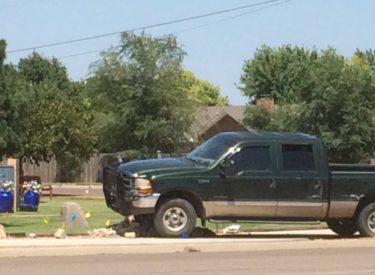 On Thursday, July 28, 2016 at about 2:24 p.m., officers were called to a reckless driver in north Liberal. A witness described a green Ford pickup driving very erratically.
Before the officers could intercept the vehicle, it jumped the curb at 15th Street and Western Avenue, striking a decorative stone landscape. Responding officers found the green 2000 Ford pickup was being driven by a 64 year old male.
It was subsequently determined the driver was suffering from a medical condition. He was transported to Southwest Medical Center by Seward County EMS.