Liberal Police Investigate Stabbing
Joe Denoyer - January 27, 2021 11:21 am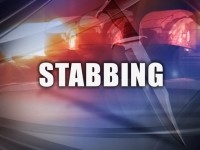 On Saturday, January 16, 2021, at approximately 3:25AM, Liberal Police Officers were dispatched to the 1500 block of Fairview in reference to a stabbing. Officers arrived and found a 24-year-old Hispanic male with three stab wounds to his abdomen. The male was taken to Southwest Medical Center and later transferred to Wesley Medical Center in Wichita, KS, in critical condition.
Officers learned the victim had been in an altercation with two other males at a party. During the altercation, one of the males grabbed a knife and stabbed the victim three times. Officers executed search warrants in the 500 block of N Cain and the 700 block of E Curtis as part of the investigation. Two individuals, a 25-year-old and a 20-year-old, both Hispanic males, have been apprehended and placed in the Seward County Jail. An affidavit has been prepared and presented to the Seward County Attorney seeking the charge of Attempted 1st Degree Murder.
Anyone with additional information about this case is asked to contact Det. Connor Cook or Sgt. Dustin Post at 620-626-0141.