Liberal Police Investigate Several Burglaries
Joe Denoyer - January 15, 2020 9:58 am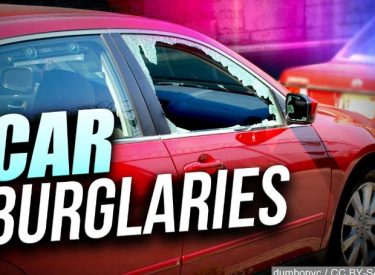 On Tuesday January 14th, officers of the Liberal Police Department responded to multiple reports of auto burglary. Burglaries were reported in the 2400 block of Lilac, 2000 block of Windsor, 1900 block of N. Calhoun, 1600 and 1700 blocks of N. Cain, 1700 block of James Court, 2100 block of Sierra, 1100 and 1200 blocks of N. Cain, 700 block of E. Pancake, 1400 block N. Jordan, and 1600 block of N. Roosevelt. A total of 19 auto burglaries were reported. All of the vehicles appeared to be unlocked and occurred over night.
In addition to the auto burglaries, there was one reported stolen vehicle that was later recovered in Pratt County.
Through investigation and video evidence, officers were able to locate the suspect vehicle at a residence in the 1000 block of N. New York. Property stolen from several of the burglaries was located in the vicinity of the vehicle. Officers applied for a search warrant for that residence and located many additional items of stolen property.
As a result of this investigation, two 19 year old males and an 18 year old male were arrested. All three remain incarcerated in the Seward County Jail pending the filing of formal charges. Affidavits were filed with the Seward County Attorney's Office.
If anybody has any additional information about this case or has any video evidence, they are encouraged to contact the Liberal Police Department.
The Police Department would also like to encourage people to lock their vehicles and remove all valuables. Over 90% of all vehicle burglaries reported are to unlocked vehicles. Most suspects interviewed in these cases have said that they would not try to take stuff from locked vehicles.