Liberal Police Investigate a Hit and Run Accident
Joe Denoyer - December 6, 2021 1:57 pm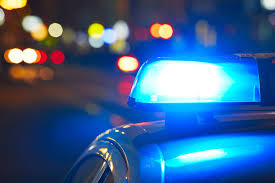 On Saturday, December 4th, at 6:27pm, Liberal Police officers responded to the intersection of East 4th Street and North Washington Street for a report of a hit and run accident. The first officer to arrive on scene made contact with the driver of a 2012 Silver Ford F150 pick-up.
The second vehicle, identified as a 2003 Green Subaru Legacy, was observed traveling south on South Kansas Avenue where it was stopped in the parking lot of 432 S. Kansas Avenue, Santa Fe Liquor.
It was determined that the driver of the F-150 was makinf a left hand turn onto E. 4th Street from N. Washington Street when his vehicle was struck in the rear passenger side by the Legacy.
The driver of the Legacy was issued a citation for driving without headlights when needed and leaving the scene of an accident.
Both vehicles were towed by T&B Towing.