Liberal Police Discover Large Amount of Drugs
Joe Denoyer - December 11, 2020 8:13 am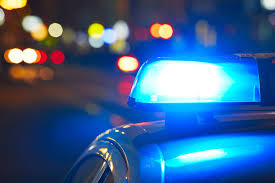 On Saturday, December 05, 2020, officers of the Liberal Police Department executed a search warrant in the 200 block of Sunflower in reference to illegal narcotics. While there, investigators discovered a large quantity of illegal narcotics, U.S. currency and evidence of money laundering through a local business. Additional search warrants were executed at the same residence, a business in the 100 block W. Pancake, a business in the 400 block of N. Kansas, residence in the 400 block of S. Purdue, a residence on S. Sherman, a residence in the 500 block of Nebraska and a storage unit in the 700 block of Terminal. At this time, more than 2,300 pills of suspected Fentanyl and CNS depressants, pounds of marijuana, ecstasy, cocaine and approximately $40,000 in U.S. currency and assets have been seized in connection with this case.
The Kansas Department of Revenue is assisting in the investigation, which is ongoing.
If anyone has any information relating to this case, please contact Lt. Josh Olson, Liberal Police Department's Investigation Division.