Liberal Police Department Reminds Everyone Of School Zone Safety
Joe Denoyer - August 26, 2016 1:04 pm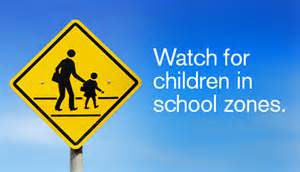 The new school year has officially begun. There are also two new schools and several new school zones with which to become familiar. The Liberal Police Department will be closely monitoring traffic at these locations.
Here are some tips you can follow to help keep everyone safe:
Children old enough to walk or bike to school should stay on sidewalks and use designated crosswalks.

Parents taking their children to school should leave a little earlier to avoid the need to rush.

Drivers should slow down when approaching school zones so there is time to stop if a child unexpectedly enters the roadway.

Drivers should learn and follow the drop off and pick up procedures at their children's school to minimize interruptions with the flow of traffic.

Always follow the directions of police officers or other designated crossing guards.
School zone safety is everyone's responsibility. Let's all work together to make this a safe and productive school year.