Liberal Police Conducting A Death Investigation
KSCB News - October 13, 2015 3:49 pm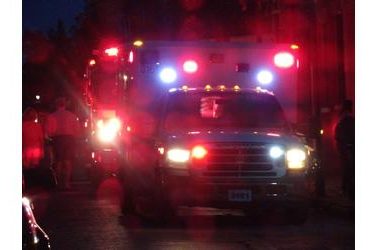 On Monday, October 12, 2015 at approximately 8:36 p.m., emergency responders were dispatched to 1350 Jewell Ave for a reported injury accident where a vehicle had struck a house and the driver was not breathing.
Responding officers arrived to find a 36 year old female passenger standing at the driver's side door attempting chest compressions on the driver. The driver was later identified as 36 year old, Dusty Fowler. Officers immediately began life saving efforts by giving him CPR until Seward County EMS arrived. Fowler was transported to Southwest Medical Center in serious condition.
The man died despite vigorous life saving efforts. Investigating officers later learned that the driver was not feeling well and pulled over to switch places with the female passenger. As the passenger made her way around to the driver's door, the Fowler pressed on the accelerator and proceeded eastbound on the 1300 block of Jewell Avenue before coming to rest against the front porch of a house. An autopsy was completed on October 12. Results are pending at this time.