Liberal Opens Track Season at Winfield
Brock Kappelmann - April 2, 2021 6:51 am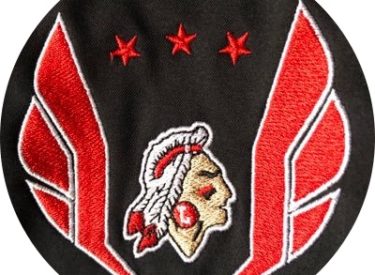 Liberal opened their track and field season at Winfield Thursday in the Joe Vann Invitational.  Here are the team and Liberal results.
Girls
Derby 116
Buhler 110
Newton 93
Campus 65.60
Liberal 60.50
Wichita Trinity 47
Winfield 25
Ark City 15
Wichita North 14
El Dorado 12
Boys
Newton 109
Ark City 83
Buhler 63.25
Liberal 60
Derby 58.25
Winfield 54
Campus 49.25
El Dorado 39.25
Wichita Trinity 22
Wichita North 20
Girls
High Jump- Emma Evans 2nd 4-10
Long Jump- Rylie Hallman 2nd 15-3.50
Triple Jump- Rylie Hallman 4th 30-6
Discus- Bree Horyna 2nd 97-6
Javelin- Bree Horyna 4th 84-10   Emma Evans 6th 78-11
Shot Put- Bree Hoyrna 2nd 33-9.50
4×800 relay- 2nd Daniela Cerda, Reece Hay, Halle Payton , and Hallie West
1600- Daniel Cerda 4th 6:01.60   Hallie West 5th 6:10.81
4×100 Relay- 5th Rylie Hallman, Jireh Ramirez, Yadira Ovalle, Shatterika Ross
4×400 Relay- 5th Hallie West, Halle Payton, Rylie Hallman, and Daniela Cerda
Boys
High Jump- Malcolm Wiltshire 1st 6-0
Long Jump- Malcolm Wiltshire 1st 21-1
Discus- Kameron Snodgrass 5th 123-5
Javelin- Easton Zapien 5th 140-10
200- Embry Williams 5th 24.15
4×800- 1st 8:40.62  Edwin Murillo, AJ Ramirez, Alex Lopez, and Darius Archuleta
4×100- 4th Easton Zapien Erich Oritiz, Embry Williams, and Tristan Juarez
400- Embry Williams 3rd 53.87  Daniel Amparan 5th 56.93
4×400- 1st Malcolm Wiltshire, Darius Archuleta, Erich Ortiz, and AJ Ramirez
The Redskins host the Liberal Invitational April 9th at the Gary Cornelsen Sports Complex.