Liberal National Guardsmen To Deploy
KSCB News - February 28, 2011 8:13 am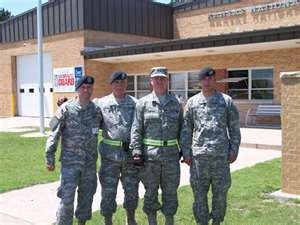 A Wichita-based Kansas Army National Guard unit is preparing to leave for a year-long deployment to the Horn of Africa.
About 550 soldiers from the 1st Battalion, 161st Field Artillery will have a departure ceremony at 1 p.m. Wednesday at the Bicentennial Center in Salina. The unit includes subordinate units from Liberal, Dodge City, Great Bend, Lenexa, Hutchinson, Newton, Paola, Pratt and Topeka.
Its mission in the Horn of Africa is to provide regional stability, prevent conflict and protect U.S. and coalition interests.
The soldiers will deploy to Camp Atterbury, Ind., for mission training before leaving for Africa.