Liberal Municipal Court Announces Revised Scheduled
Joe Denoyer - April 8, 2020 3:32 pm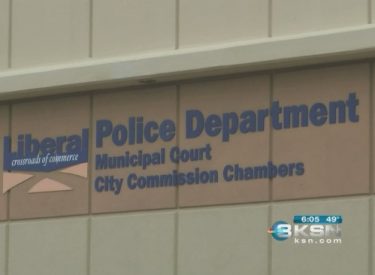 The Liberal Municipal Court building is closed for public access until further notice due to the COVID-19 pandemic and government orders related to the same. All hearings and dockets have been rescheduled to May or later. Beginning on April 13, 2020, the Municipal Court will begin hearing limited cases via video using the GoToMeeting application. You may attend a video hearing in advance of your scheduled hearing. Attendance at these hearings will be voluntary and will be limited to first appearances and scheduling hearings at this time. The following dockets are available for hearings:
Mondays at 1:00 p.m.
Tuesdays at 9:00 a.m.
Tuesdays at 1:00 p.m.
Wednesdays at 9:00 a.m.
Wednesdays at 1:00 p.m.
If you wish to attend your hearing via this application, you may email the court at [email protected]. Please indicate the docket that you wish to attend. Please provide your name and date of birth in your email. If you have your citation available, please provide the citation number as well. Docket space will be limited. Parties wishing to participate in the video hearings will need the following:
Audio and video enabled either on your phone or on your computer
A quiet location during the docket.
After contacting the court, you should receive an invitation to attend the meeting. Click on the meeting invitation and follow the prompts. Orders and other documents that are created will be emailed to you in a Portable Document Format (PDF).
Please be aware that this is a new technology being operated by the court and there may be some issues that the court will need to work through. Depending on the type of case and proposed disposition, some cases may have to be determined at a later date. If you have any questions regarding video court or your scheduled hearings, please feel free to either email your questions at the address above or call the court at 620-626-0143.