Liberal Memorial Library To Offer Pick Up Service
Joe Denoyer - May 1, 2020 3:52 pm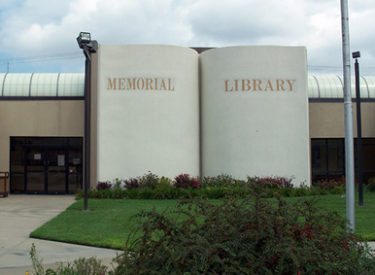 Following Gov. Laura Kelly's announcement of a phased loosening of restrictions to mitigate the spread of COVID-19, The Liberal Memorial Library will work to establish a pick-up service. While gatherings continue to be limited to 10 people, the library building will remain closed.
The Library will not open to the public until theye have processes in place to keep staff and public what is consider safe.
Pick-up service is tentatively scheduled to begin May 18. Announcements about how to utilize this service will be made through media outlets, on the library's Facebook page and on the library website at lmlibrary.org. Patrons may begin returning library items to book drops on May 12. These are located on the north side of the library building and in the alleyway behind the library.
Late fines will not begin accruing until June 1. If additional restrictions are put in place, these dates may be extended.
The library offers a variety of digital services through the State Library of Kansas library card. These include audiobooks through RBDigital, and a variety of ebooks that cover auto repair, nursing, and business topics. State Library cards can be obtained by contacting the library at [email protected] Interactive activities and programs, Q&A sessions on specific topics, are available on the library's Facebook page.