Liberal Memorial Library and Liberal Senior Center to Temporarily Shut Down
Joe Denoyer - March 15, 2020 6:30 pm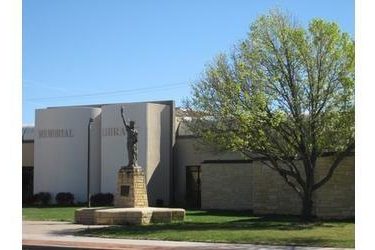 Based on a number of local closings, as well as the available information from health officials, the Liberal Memorial Library will be temporarily closed to the public until March 23, 2020.
Items currently checked out will not be due until April 15, 2020. No fines will be accrued.
You do not need to return items, but if you want to, the outside book drops will be open.
Book donations will not be accepted until further notice.
Library programs are cancelled until the library reopens on March 23, 2020.
Meeting room reservations by outside groups between March 15 and March 23 will be cancelled.
New meeting room reservations will not be accepted until after April 30.
Find more information and updates about library services that are available to you during this time at www.lmlibrary.org or by following the Library Facebook at facebook.com/lmlibrary
Also the Liberal Senior Center will be closed the Week of March 16 through the March 21. The Meals on Wheels and Friendship meals will continue however. For more information, contact Darlene Ford directly at 620-655-0400.