UPDATE: Liberal Man Wanted for Murder
Joe Denoyer - July 21, 2022 2:38 pm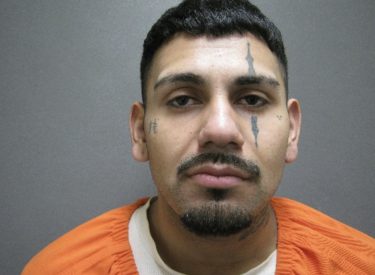 UPDATE: Suspect has been arrested by the Wichita Police Department on Friday.
On Monday, July 19, 2022, at approximately 2354 hours, officers of the Liberal Police Department were dispatched to the 1100 block of S Grant in reference to a man who had been shot. Officers and rescue personnel located a 30-year-old man who had been shot in the chest. Despite life saving measures, the man pronounced dead at Southwest Medical Center a short time later.
During in investigation, law enforcement learned the man who shot the victim is 28-year-old Ricardo Viveros-Magana. The suspect fled the scene in a blue 2008 Chevy Silverado 1500, bearing KS tag 872 KGN, that was reported stolen. Ricardo Viveros-Magana is wanted through Seward County, Kansas, for 1st Degree Murder.
Anyone with additional information about this case is asked to contact the Liberal Police Department at 620-626-0141. The Liberal Police Department is offering a reward of up to $1,000.00 to anyone with information about the murder and/or the current location of Ricardo Viveros-Magana.
Contact:
Liberal Police Department Investigations Division
620-626-0141