Liberal Man Pardoned by Gov. Brownback in Theft Case from 1994
Joe Denoyer - October 10, 2017 11:42 am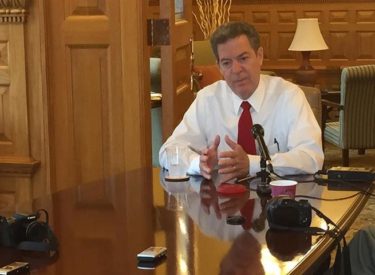 Kansas Gov. Sam Brownback has issued his first pardon in almost seven years in office to a man convicted of felony theft as a college student in 1994.
Brownback's office announced the pardon Tuesday for Mark Schmitt of Parker, Colorado. Schmitt is a Liberal native convicted of felony theft while living as a college student in Ottawa.
The governor's office said the charge arose from a false insurance claim for $1,552. It said Schmitt completed probation, paid restitution and had his record expunged.
Brownback said in a statement that Schmitt has proven since to be "a man of character."
Brownback's office said Schmitt applied for a pardon from former Democratic Gov. Mark Parkinson but the paperwork was lost. Brownback succeeded Parkinson in January 2011.
Brownback denied 72 other clemency applications.