Liberal Man Involved in Ford County Accident
Joe Denoyer - October 5, 2021 10:01 pm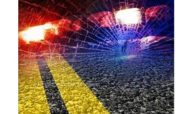 An injury accident occured Tuesday afternoon at approximately 12:43pm on US Highway 50 at County Road 132 in Ford County.
A  2019 Chevy Traverse being driven by Cassandra Pucket, 31, of Minneola was westbound on US Highway 50 while a 2014 Freightliner semi being driven by Jorge Gonzalez Millar, 47, of Liberal was eastbound on US Highway 50. Pucket drifted left of center causing both vehicles to collide. The Gonzalez Millar had swerved to avoid hitting the Traverse, lost control, and crossed over the roadway into north ditch coming to rest facing northeast. The Traverse came to rest on US Highway 50 facing west.
Picket was taken to Western Plains Medical Center to be treated for serious injuries. Gonzalez Millar was not injured.