Liberal Man Injured in Two Vehicle Accident
Joe Denoyer - July 5, 2019 3:10 am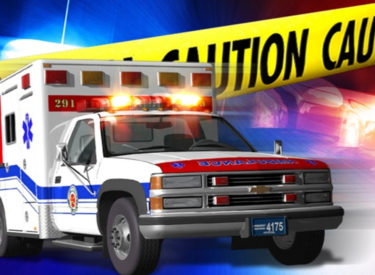 A two vehicle accident occured Thursday afternoon at approximately 5:20pm, 5 miles West of Kingman on US Highway 54.
A 1999 GMC Yukon being driven by Garrett Rogers, 22, of Liberal was traveling east on US 54 and a 2017 Ford F-150 driven by Patrick Louisa, 41, of Spring Hill KS, was traveling west on US 54. For an unknown reason Rogers crossed the center line; Louisa swerved to avoid hitting the Yukon, however the Yukon struck the Ford on the north shoulder.
Rogers was taken to Kingman Hospital with suspected minor injuries, while Louisa was taken to Wesley Medical Center in Wichita with possible serious injuries
Seat belts were in use in both vehicles.