Liberal Man Injured in Rollover Accident
Joe Denoyer - December 8, 2021 7:28 pm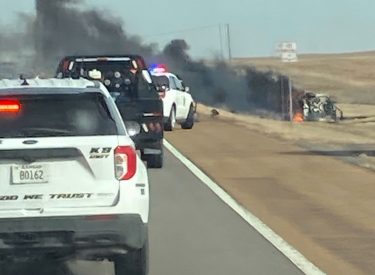 A one vehicle rollover accident occurred Wednesday afternoon at approximately 2:30pm 3.3 Miles West of the US-83 & K-51 Junction in Seward County.
A 2017 Jeep Grand Cherokee being driven by Enrique Alvarado, 30, of Liberal was East bound on K-51 and was reported as an erratic driver. For unknown reason, Alvarado left the roadway to the right and struck a field entrance and became airborne. The Jeep impacted and rolled an unknown number of times coming  to rest in the South ditch facing South on its driver side. The Jeep then caught fire.
Alvarado was taken to Southwest Medical Center with serious injuries.