Liberal Man Injured In Rollover Accident In OK Panhandle
KSCB News - April 13, 2011 10:28 pm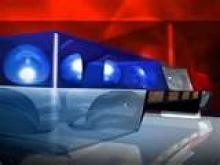 A Liberal man was injured in a one car accident on Hwy 54 near Optima on Wednesday morning.
Ricky Ricardo Cameron, 22, of Liberal, was listed in critical condition with head, leg and internal injuries and flown to Northwest Texas Hospital in Amarillo.
Cameron was westbound [email protected] 6:05 a.m. Wednesday on Hwy 54 one mile west of Optima when the vehicle he was driving, a 2005 GMC Envoy, left the roadway into the center median.Cameron overcorrected the vehicle back to the right side of the roadway, then the vehicle rolled two times coming to rest on its wheels.
Cameron, who was ejected from the vehicle, was not wearing a seatbelt at the time of the accident
The incident was investigated by Trooper Eric Brown of the Hooker Detachment.