Liberal Firefighters Respond To A Residential Fire
KSCB News - June 11, 2012 12:16 pm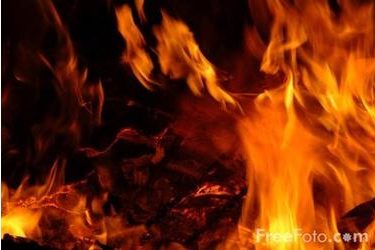 At 8:25 pm Sunday evening the Liberal Fire Department responded to a reported residential structure fire at 113 W. Coolidge St. First arriving units found heavy fire from the rear of the residence and were advised of possible occupants inside the home.
The main body of fire was knocked down and further information from bystanders along with a primary search indicated that all occupants (2-adults & 4-children) and the family pet had safely escaped the residence. The fire was declared under control at 8:48 pm. The fire began in the laundry room and quickly spread to the kitchen and one bedroom. The three rooms suffered fire damage and there was extensive heat and smoke damage throughout the residence. The cause of the fire was determined to be accidental, when gasoline stored in the laundry room was overturned and vapors from the spill were ignited by a hot water heater nearby.
The response included two engines and fifteen personnel. Also assisting at the scene were Liberal Police Department, Seward County EMS and Liberal American Red Cross. Fire units remained on scene until 10:15 pm conducting overhaul operations and assisting with securing the residence.