Liberal Firefighters Repond To A Residential Fire
KSCB News - July 24, 2014 4:43 pm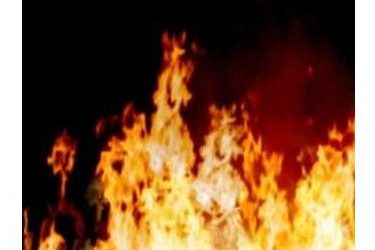 At 7:21 am this morning, Liberal firefighters were called to the scene of a residential structure fire at 621 S. Washington Ave.
The first fire units arrived on scene at 7:24 am to find heavy smoke from the entire residence and a lone male occupant in the front yard suffering from severe burns and smoke inhalation injuries. The victim, Dwight Beecher, was transported to SWMC in critical condition and was subsequently transferred to Wichita, KS for further care. The fire was declared under control at 7:42 am with a total of 16 firefighters and two engines battling the blaze. Four pets, two adult dogs and two puppies perished in the fire from smoke inhalation. Also assisting at the scene were the Liberal Police Department, Seward County EMS and Kansas State Fire Marshal's Office.
The fire was contained mainly to two rooms of the residence however the entire structure suffered extensive smoke and heat damage. Liberal Fire investigators in cooperation with investigators from the Liberal Police Department & Kansas State Fire Marshal's Office are working to determine the area of origin and cause of the fire. The fire is believed to be accidental and while the area of origin has been determined, the cause remains unknown at this time. Investigative efforts will continue to try and determine the exact cause of the fire. All units and personnel cleared from the scene at 2:20 pm.