Liberal Firefighters Battle Structure Fire Sunday Morning
Joe Denoyer - November 25, 2018 6:55 pm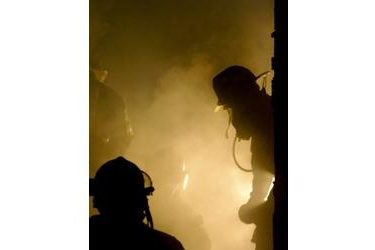 At 8:17 am Sunday the Liberal Fire Department was dispatched to 808 N. Prospect for a report of smoke issuing from the residence.  First arriving fire and police units found heavy smoke venting from 808 ½ N. Prospect, an apartment unit physically attached to the rear of the residence at 808 N. Prospect.  Fire and EMS personnel were able to safely evacuate four occupants of the primary residence while other personnel began fire attack efforts on the apartment through a front window access.  The fire was well advanced and had extended to the attic area of both residences and was finally declared under control after approximately one hour.  There were no occupants of the apartment present at the time of the fire however a family pet was located deceased after a search of the apartment.  Fire personnel remained on scene for several hours locating and extinguishing burning areas in the attics and interface areas of the homes.  Fire personnel remained on scene until 2:12 pm overhauling hot spots and investigating the origin and cause of the fire.  The primary residence suffered moderate smoke, fire and water damage.  The apartment unit suffered severe fire, smoke and heat damage to the entire structure.  Both are rendered uninhabitable at this time.
Liberal fire and police investigators were able to determine the area of fire origin.  The exact cause of the fire has not been determined at this point and the investigation is ongoing.
Liberal Fire responded with a total of 18 personnel, two engines and three support and command vehicles.  Also assisting at the scene were the Liberal Police Department, Seward County EMS, Southern Pioneer Electric, Black Hills Energy, Liberal Water Department and American Red Cross.