Liberal Firefighters Battle Residential Fire on Monday
Joe Denoyer - January 7, 2020 3:19 pm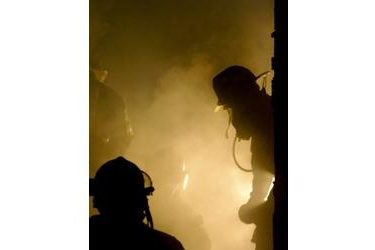 At 11:01 pm Monday the Liberal Fire Department was dispatched to 612 E. Curtis St. for a report of smoke from a clothes dryer and the home filling with smoke. The first units arriving on scene reported smoke issuing from the garage and front doors with a working fire in the basement laundry room. They were also informed that all occupants and pets had been safely evacuated.
The fire was quickly extinguished and salvage and overhaul operations began immediately. The fire was contained to the laundry room. However the entire residence suffered smoke damage and a melted water line in the space between the first floor and basement caused water damage to multiple rooms. The fire is believed to be accidental caused by a malfunction of the clothes dryer. No injuries were reported as a result of the fire, but the home was rendered uninhabitable and family was displaced. All units were returned to service at 1:29 am.
Liberal Fire responded with a total of 12 personnel and two engines. Also assisting at the scene were the Liberal Police Department, Liberal Water Department, Black Hills Energy, Southern Pioneer Electric and American Red Cross.