Liberal Firefighter's Battle Fire, Snow, and Ice
Joe Denoyer - January 6, 2017 9:30 am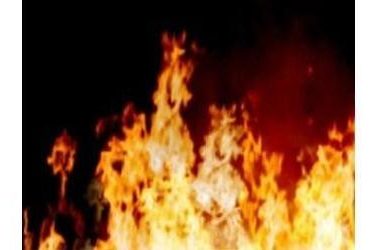 At 1:47 am Friday, Liberal firefighters were dispatched to 113 S. Pennsylvania Ave. for a residential structure fire. Police units were the first to arrive at 1:49 am and reported two rooms fully engulfed with all occupants accounted for. Fire units arrived at 1:53 am and initiated an interior fire attack. Four occupants of the home, two adults and two children were able to escape. An adult male was found to be suffering from burns to his arms and legs. He was transported to SWMC and subsequently flown to Wichita for further treatment.
Response times were slowed by snow and slick roadways. And firefighters on-scene were hampered by freezing temperatures that affected water supply from a nearby hydrant and created icy and slick conditions around the residence and equipment. The fire was declared under control at approximately 3:00 am, however firefighters remained on scene until 5:16 am overhauling hot spots and smoldering areas of the building. Two rooms were completely gutted by fire and the rest of the structure suffered extensive smoke and heat damage.
The fire appears to have started in a room used for storage and is believed to be accidental in nature.
The Liberal Fire Department responded with a total of 14 personnel and two engines. Also assisting at the scene were Liberal Police Department & Water Department, Seward County EMS, Southern Pioneer Electric, Black Hills Energy and American Red Cross. No responder injuries were reported. All units were fully returned to service at 6:15 am.